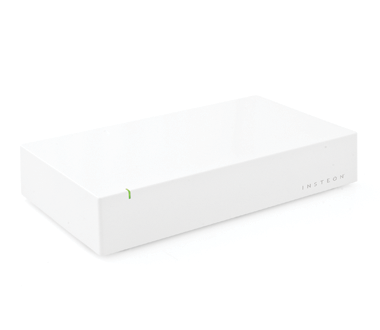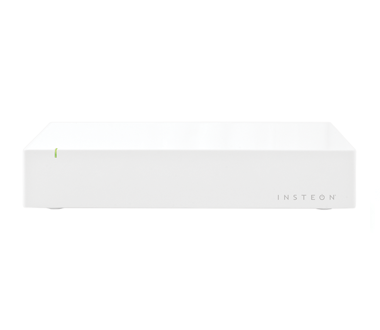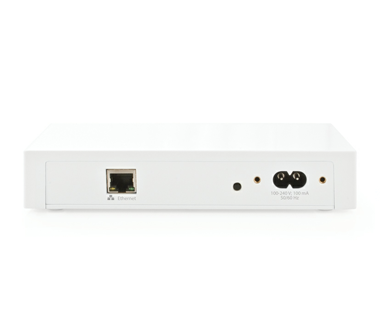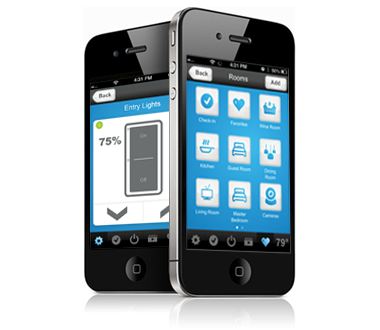 Buy now
Insteon Hub
It all starts with the Hub. The Insteon Hub 2012 controller connects you to your home from any smartphone, tablet or web browser. You can then control your Insteon home from across the room or across the world. You can even choose to receive instant event emails or text alerts. What will you do with your Insteon home?
Control your entire Insteon network
Easily add and control Insteon devices, setup scenes and run timers
Receive event triggered emails and/or text alerts
Do this all from your mobile device (iOS or Android) - from anywhere
Free iOS and Android apps for phones and tablets

Insteon
Controller

Gateway
Access

Free iOS &
Android App

Plug & Play
Installation

Two Year
Warranty
Hub 2012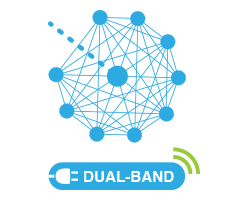 Note that this product has been replaced with a newer model. This information is here for those specifically requiring the older 2012 Hub (perhaps for its X10 capability). Click here for the new model.
The Insteon Hub connects you to your home from any smartphone or tablet. Control Insteon light bulbs, wall switches, outlets and thermostats. Receive instant email or text alerts from motion and door/window sensors while you're away.
Just start with the Hub, select the Insteon devices for your home or business and enjoy.
Insteon Dual-Band support
The Insteon Hub 2012 features full dual-band support so that every Insteon command reaches the furthest corners of your home.
Control at home or away
The Hub works in combination with your router and smartphone or tablet to control Insteon devices in your home while you're there or when you're at work and on vacation. The Insteon for Hub app works in concert with the Hub to automatically configure your Hub and router for remote access - so simple, anyone can do it.
Easy Insteon device scheduling
Want to turn on your bedside lamp automatically to help wake you up in the morning? How about turn the porch light on and off automatically with the rise and fall of the sun? No problem.
Alerts via text message and/or email
Create alerts by adding motion sensors, door/window sensors and more. The Insteon Hub will send text and email alerts to you as well as anyone else you wish. The Hub also stores the status of these sensors, so you can easily check on your sensors from within the free app anytime.
Stay connected to what matters most
Wonder what triggered the motion sensor or just want to check in on the kids or your pets? Add a wireless camera and you'll see it all from your smartphone. The Insteon cameras feature pan/tilt control and night vision. Setting up this camera within the Insteon for Hub app is the easiest setup routine that you have ever seen and anyone can do it.
Insteon lives in the cloud
The Insteon Hub stores your homes configuration in the cloud, which allows access from any number of smartphones and tablets you or your family may own. Want to add another smartphone? Simply download the app, sign in and all your settings (devices, scenes, icons, timers, etc.) are there to enjoy.
Easy installation
Reduce the amount of time spent reading manuals. The Insteon for Hub app features video installation wizards that walk you through setup of many Insteon devices.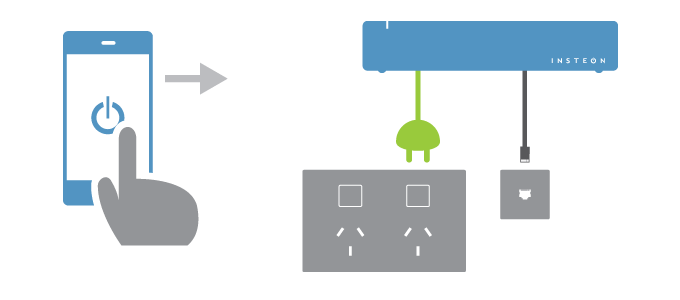 Specifications
+
Product Links

Brochure

Quick Start Guide

Owner's Manual
The Insteon Range
Controllers
Responders
Accessories

Request more information
Please enter your details to receive more information about Insteon, and to be kept up to date about product development and releases.