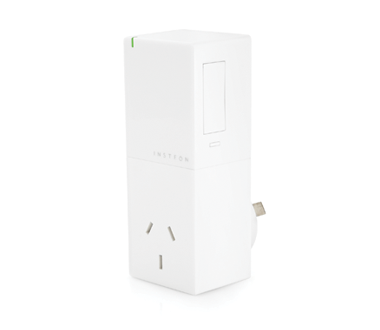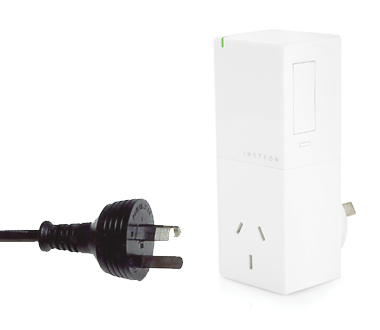 Buy now
Insteon Plug-In Relay (On/Off)
A full-featured plug-in on/off switch that can be remotely controlled by any other Insteon controller. This on/off module controls all standard appliances like lamps, appliances, fans and many other plug-in, non-dimmable devices.
Easy DIY "plug and play" operation
Add Insteon control to your plug-in on/off devices
Full local control (on/off)
Super-quiet On/Off relay operation
Award-winning Insteon technology provides superior reliability

Appliance
Control

Lighting
Control

Dual Mesh
Technology

Plug & Play
Installation

Two Year
Warranty
Easy "plug & play" installation
The sleek, discrete Insteon Plug-In (On/Off) module makes adding customisable remote control to your lamps and appliances as easy as plug and play. It's home automation at its simplest and most convenient.
How it works
Plug the module into any standard power outlet and then plug the device that you want to control into the module. Pair or add the module to your Insteon Controller and then you're done...it's that easy!

What it can do
Adds Insteon on/off control to any plug-in appliance or lamp. Here are just a few ideas...
Non-dimmable lamps
Audio/visual equipment
Plug-in air conditioners
Fountains & pool pumps
Heated towel rails
Electric blankets
Plug-in fans
Plug-in heaters
Coffee makers
Appliances
Specifications
+
Product Links

Brochure

Quick Start Guide

Owner's Manual
The Insteon Range
Controllers
Responders
Accessories

Request more information
Please enter your details to receive more information about Insteon, and to be kept up to date about product development and releases.