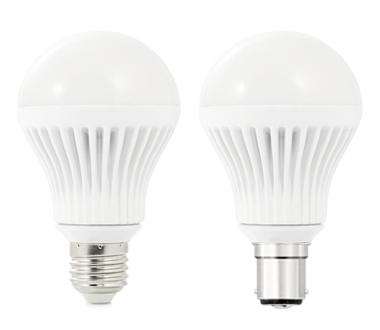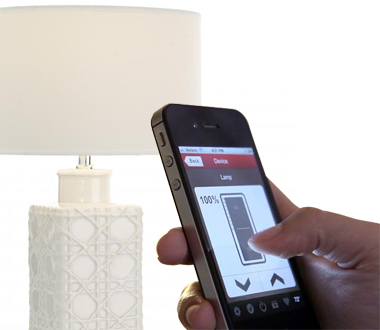 Buy now
Insteon LED Bulb
Light up your smart home with the new Insteon LED Bulb: the world's first remotely controllable, fully dimmable networked light bulb. With the innovative Insteon LED Bulb, you directly control the bulb itself - no need for plug-in modules or hardwired switches.
The World's first networked dimmable LED light bulb
Easy DIY "plug and play" setup - as easy as changing a light bulb
Energy-saving, 8W LED bulb shines as brightly as a 60W incandescent bulb
Easily add to Insteon scenes and customise ramp rates and brightness levels
Insteon dual-band technology for the fastest and most reliable performance

Lighting (Dim)
Control

32 Brightness
Levels

Dual Mesh
Technology

Plug & Play
Installation

Two Year
Warranty
Now available in Australia and New Zealand
This revolutionary LED bulb is the first of its kind to offer networked remote control. Now you can easily build your own home control system without having to ever replace a wall switch. Easily link to all Insteon controllers, including handheld remotes, wall keypads or even the Insteon Hub, which turns your smartphone or tablet into a fully functioning remote control for not only the Insteon LED Bulb, but your entire home network (via the free iOS/Android Insteon app).
Built with simplicity in mind, the Insteon LED light bulb glows as brightly as a conventional 60W-100W incandescent bulb while only consuming 8W of power. Super simple setup that literally takes seconds to get up and running. Control using any Insteon controller from anywhere in the house or over the Internet.
How it works
Featuring Insteon's patented dual-band technology, wirelessly controlling your lights has never been more accessible or economical. Simply put your chosen Insteon controller into linking mode, screw Insteon LED Bulb into a light socket and the two are instantly linked. Installing the Insteon LED Bulb is as easy as 1-2-3:

Many control options
With the most reliable, expandable, brilliant remote control system built right in, it's easy to grow your home network. Link one Insteon LED Bulb to as many controllers as you want—including mini remotes, motion sensors and door sensors. You can even link to the Insteon Hub, which turns your smartphone, tablet or web browser into a fully functioning remote control for not just the bulb, but your entire Insteon network (via the free iOS/Android Insteon app). Or, link multiple bulbs to a single controller and turn them all on or off at the same time.

Specifications
+
Product Links

Brochure

Owner's Manual
The Insteon Range
Controllers
Responders
Accessories

Request more information
Please enter your details to receive more information about Insteon, and to be kept up to date about product development and releases.