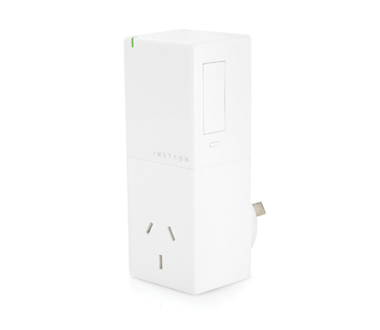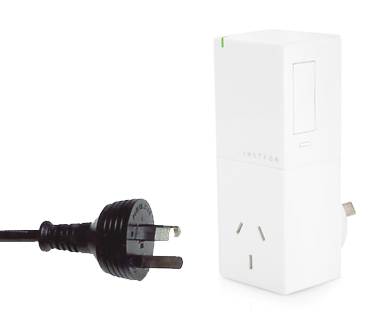 Buy now
Insteon Plug-In Dimmer
A full-featured plug-in lamp dimmer that can be remotely controlled by any Insteon controller. Features an adjustable ramp rate, preset dim level and local control. Dual-mesh technology receives power line and RF commands.
Easy DIY "plug and play" operation
Add Insteon control to your plug-in dimmable lighting
Works with dimmable loads up to 300 Watts
Suitable for incandescent lights and dimmable transformers
Award-winning Insteon technology provides superior reliability

Lighting (Dim)
Control

32 Brightness
Levels

Dual Mesh
Technology

Plug & Play
Installation

Two Year
Warranty
Easy "plug & play" installation
The sleek, discrete Insteon Plug-In Dimmer makes adding customisable, fully dimmable remote control to your lamps as easy as plug and play. It's home automation at its simplest and most convenient.
How it works
Simply plug the module into a power point and then connect a lamp or other light fitting (up to 300W max) into the module. You'll then have control of the light from any Insteon Controller, including remote control, automated (scheduled) control and scenes. Combine this Insteon module with the Insteon Hub for control via your computer or Apple / Android smartphones and tablets - from around your home or anywhere in the world.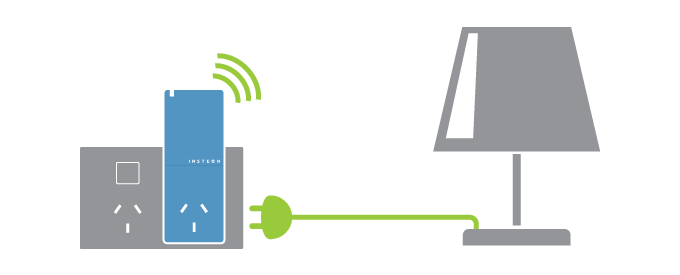 Specifications
+
Product Links

Brochure

Quick Start Guide

Owner's Manual
The Insteon Range
Controllers
Responders
Accessories

Request more information
Please enter your details to receive more information about Insteon, and to be kept up to date about product development and releases.